< Back to Articles
Ceremonial Groundbreaking of New Residential Village Celebrated at Texas Woman's University
May 18, 2018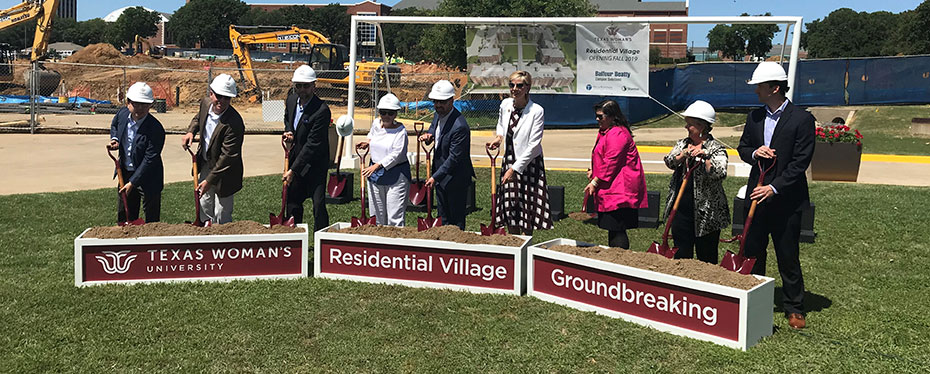 On May 17, 2018 representatives from Texas Woman's University, Balfour Beatty Campus Solutions, Brailsford & Dunlavey, Stantec and Hill & Wilkinson commemorated the launch of a new residential village and dining project that will be delivered via public-private partnership. Chancellor and President, Carine M. Feyten, Ph.D., opened the ceremony followed by comments from Nolan E. Perez, M.D., Board of Regents Chair and Presiding Officer, Monica Mendez-Grant, Ed.D., Vice President of Student Life, Jill Eckardt, Director of University Housing and Residence Life and Katheryn Besadesky, Residence Hall Association President.
This project is a significant step toward housing students on campus in a community that facilitates the living and learning needs of sophomore students on the Denton, TX campus.
The new facilities will open in Fall 2019 and include classroom, dining, fitness and recreational spaces.