INTERESTED IN JOINING OUR TEAM?
Careers

We are always seeking a diverse range of talent and regularly recruit for a variety of positions across the country.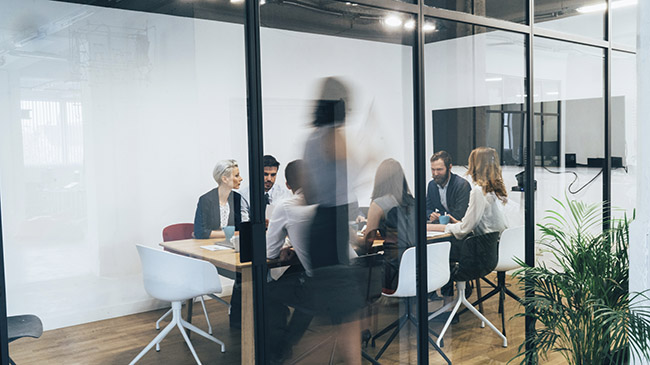 Careers
At Balfour Beatty, we seek diverse talent who are the best at what they do and have a passion for success. Do you have what it takes?
Interested in joining our team?
Balfour Beatty Campus Solutions is an actively growing business and we recruit regularly for a variety of positions at locations across the US. We are always interested in qualified applicants looking for opportunities to develop their career by working with a team of innovators, creative thinkers and leaders in the field of campus development.
Search our current opportunities.
WORKING HERE
Balfour Beatty Campus Solutions and its affiliated operating companies are proud to offer challenging and rewarding work in a variety of functional areas. As a company, we operate with safety and sustainability as our primary focus. Equally integral components of our culture are our values—Integrity, Teamwork, Excellence, Respect—and our Ethics program. Living up to these commitments requires the fresh ideas, insights and talents of employees as diverse as the audiences we interact with every day.
The success of our company is built on the efforts of our employees. We are committed to offering our employees a path to professional success through development, training and mentoring opportunities that cover a wide variety of skills and functional areas.
BENEFITS
At Balfour Beatty, our employees are our greatest asset and their well-being means a healthier, more productive workplace. We offer a comprehensive benefits package that includes a variety of health care options, retirement benefits and other work/life programs.
Health and Welfare
Employees have the opportunity to choose from a variety of health and welfare benefits to develop plans that fit the unique needs of their families. Options include:
• Medical Insurance
• Dental Insurance
• Vision Care
• Supplemental Life Insurance
• Flexible Spending Accounts
• Group Legal Services
• Critical Illness Insurance
In addition, the company provides life, accidental death and dismemberment, and disability insurance at no cost to employees.
Wellness
Balfour Beatty provides employees with resources to help achieve their health-related wellness goals, including a Healthy Lifestyles program that reimburses employees through the company medical plan for living a healthy life, and the Healthy Rewards program that provides discounts on a wide range of health and wellness-related services and products.
Retirement
Balfour Beatty provides savings and retirement benefits, through a 401(k) plan with employer matching contributions.
Work/Life
People today must navigate numerous demands that stem from busy work and personal lives. Following are some of the resources we offer our employees to help support a successful work/life balance:
• Paid Time Off (Personal, Sick, Vacation)
• Paid Time Off to Volunteer
• Employee Assistance Program (EAP)
• Family Leave
• Auto/Home Insurance
• Pet Insurance
• Service Awards
• Travel Assistance Program
• Professional Advancement Reimbursement
• Employee Discounts