< Back to Articles
Balfour Beatty Campus Solutions celebrates groundbreaking at Vanderbilt University
August 3, 2021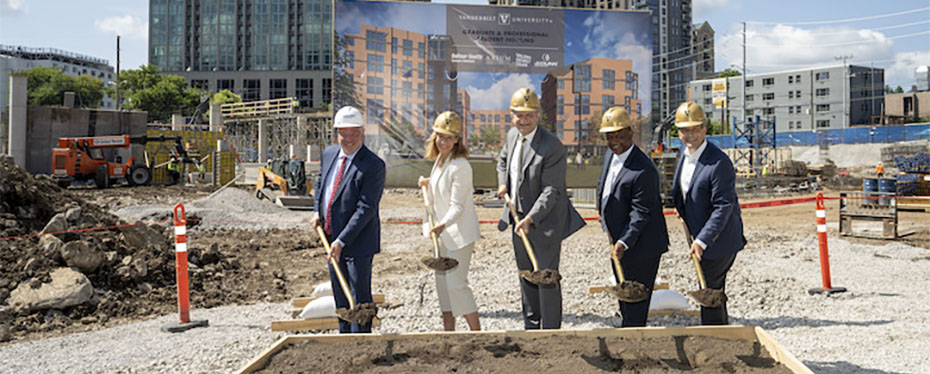 Balfour Beatty Campus Solutions joined Vanderbilt University faculty, staff, and community partners for a groundbreaking ceremony for the new graduate and professional student housing project on July 16.
Division President Bob Shepko, Chancellor Daniel Diermeier, Vice Provost for Graduate Education, and Dean of the Graduate School André Christie-Mizell spoke at the event held at the site of the new development between Lyle and 20th avenues.
The 615-bed building will be home to a mixture of unit types, a public courtyard, a fitness center, and a collaborative workspace open to all graduate and professional students. The ground floor of the building also will include retail space available to residents and the surrounding community.
The property will be managed by Balfour Beatty Communities upon completion.
"We are excited to be here and part of this build. This facility is going to weave beautifully with the surrounding neighborhood," Shepko said. "I do look forward to being here again to cut the ribbon on this facility."
Construction on the housing development is expected to be completed in time for the 2023–24 academic year.
Congratulations, team!